---
For more than 180 years Woolrich has embraced the great outdoors with authentic, lifestyle apparel and built its brand around one superior fibre - wool.
Function and style
In 1830, John Rich immigrated from England to Pennsylvania and started his first woollen mill in Plum Run. He would travel to local lumber camps and farms, selling woollen fabrics, socks and yarn from his mule cart. Little did he know that more than 180 years later, his namesake brand, Woolrich, would continue to embrace authentic outdoor lifestyle apparel. By 1845, Rich expanded the mill and moved to what is now Woolrich, Pennsylvania, where the Woolrich brand continues to thrive in the oldest continuously operating vertical wooden mill in the USA.
Over the years, eight generations of John Rich's family have lived and worked amidst the same rural landscape of north central Pennsylvania, creating wool products for the outdoors and for American farmers and weaving blankets for soldiers, having recognised the technical and thermal performance attributes that are natural to wool.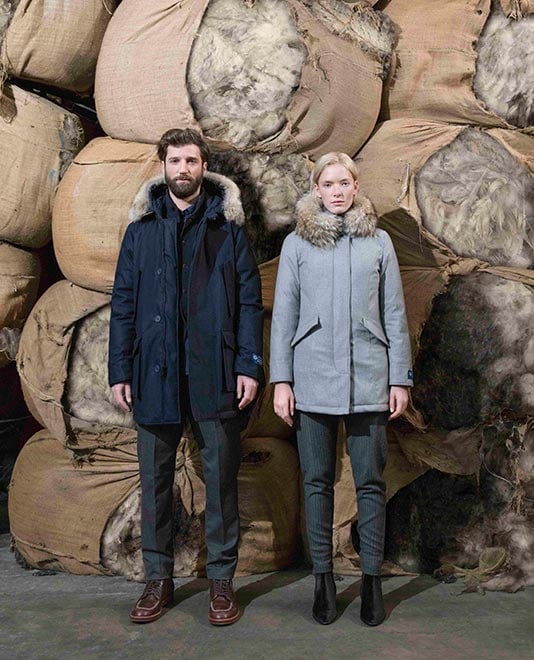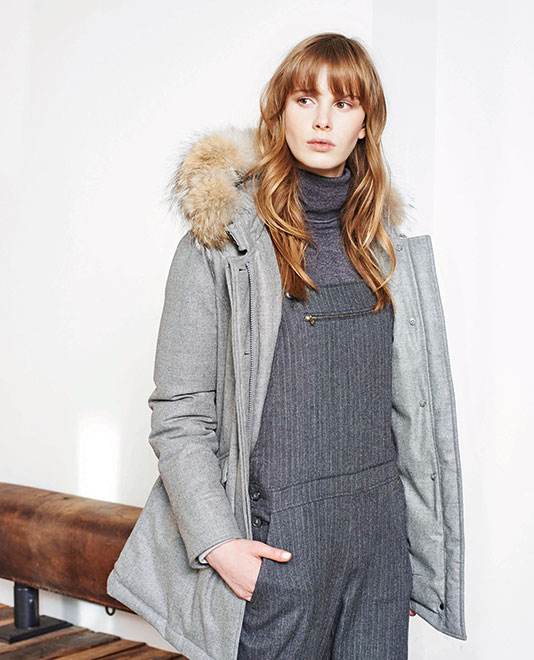 Having created the Arctic Parka in the 1970s to outfit workers constructing the Alaska pipeline in sub-zero conditions, the parka is today a staple in the Woolrich range, and has undergone a luxury makeover, bringing the Arctic Parka well into the 21st Century and gaining the iconic Woolmark stamp of approval.
Luxury Italian weaver Loro Piana has taken the world's finest Merino wool to create a special windproof and waterproof fabric for the outer shell of the Woolrich Arctic Parka. Loro Piana's innovative 100% Merino Storm System® fabric guarantees high performance and quality, providing a perfect example of the natural characteristics of Merino wool. Storm System® consists of a double barrier: the water-repellent Rain System®, and the exclusive hydrophilic membrane that is resistant to water, is windproof and allows the skin to breathe.
Available in various colours and with options for both men and women, the Woolrich Arctic Parka offers superb comfort and warmth for both urban living and the great outdoors.