---
Merino wool outer-layers protect you from the elements, whether you're cycling to work, hiking a mountain or skiing the alps.



Why wear Merino wool outer-layers?


Superior breathability
Natural insulation
Wind and water resistance
Fire and UV resistance
The main purpose of an outer-layer is to offer protection from the wind, rain, snow or even sun. Often, outer-layers are worn over Merino wool base-layers and mid-layers, with each item of clothing working in harmony to offer the best breathability, moisture management and protection.
Thanks to wool's natural stretch and crimp - the way that, under a microscope, the fibre is tightly zig-zagged rather than straight - the fibre creates many insulating air pockets, offering superior insulation. And because of its inherent breathability, wool maintains a dry condition, creating a drier and more comfortable microclimate. This, of course, in combination with wool's lightweight nature and odour-resistance, not to mention it being both biodegradable and renewable, means Merino wool outer-layers rival any synthetic alternative.
Many outer-layer garments available are made from synthetic fibres, with fabrics chemically treated to be wind and rain resistant. Through innovative spinning techniques, wind and water-resistant fabrics can be made from Merino wool, without the need for any chemicals.
Outdoor jackets and vests - commonly worn hiking, skiing, climbing, cycling or commuting for those on the go - are made using synthetic or down filling or wadding. Merino wool wadding offers a natural alternative and provides warmth without the extra weight or bulk that alternative fillings can have.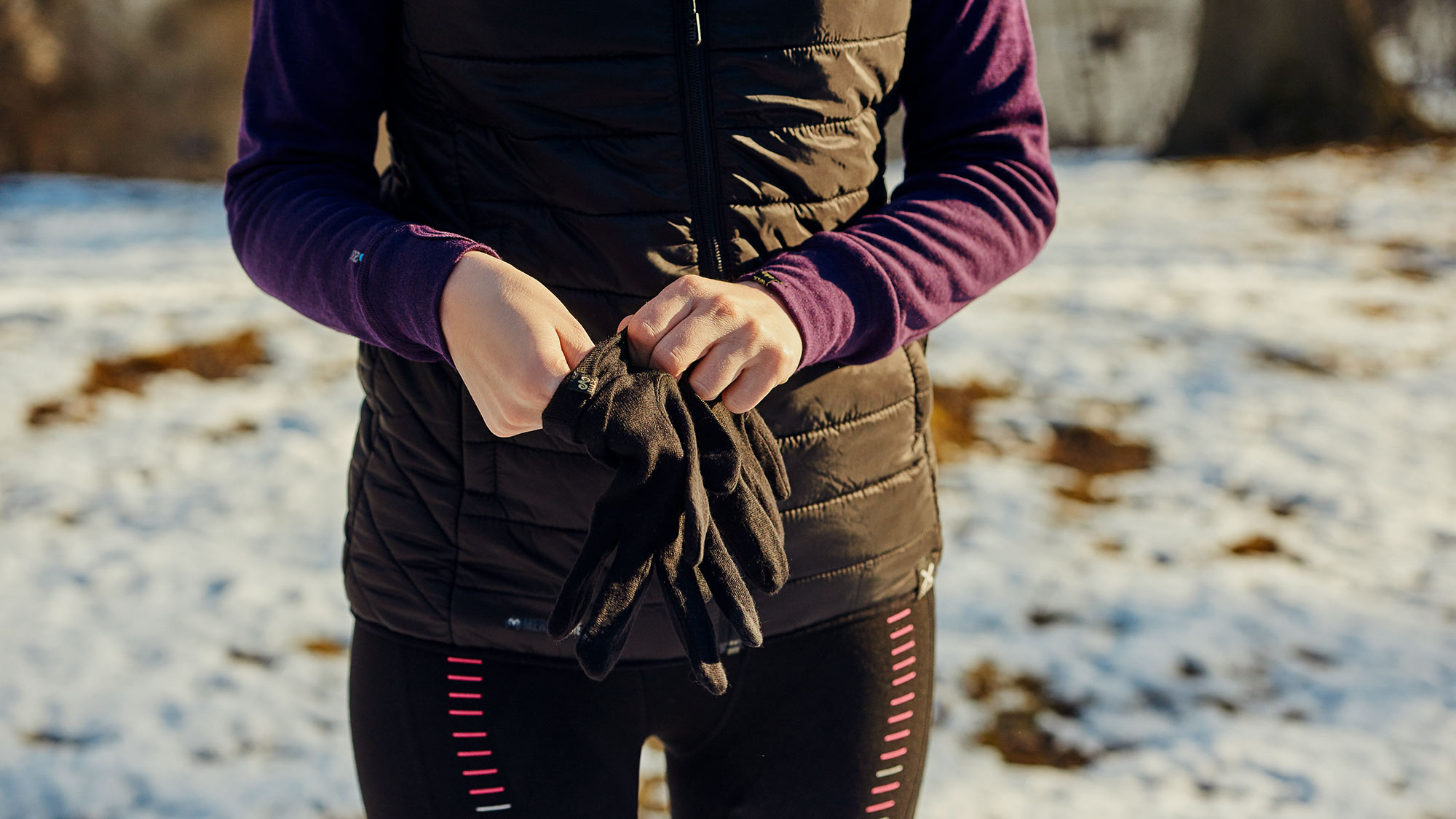 Discover more Merino in our Shop