Using the latest OptimTM fibre stretching techniques, a 100% Australian Merino wool fabric that is resistant to both wind and rain has been created, delivering a unique, high-performance Merino wool fabric that is ideal for outer-wear apparel.

Wind resistant
Reduced air permeability enhances wind resistance and improves wearer comfort.



Water resistant

Increased hydrostatic head enhances water resistance.

Naturally durable
Crisp and resilient handle makes the Merino wool fabric an ideal alternative to jacket fabrics made from synthetic fibres, and enhanced wrinkle resistance leads to improved wearability.



Machine washable

"Jammed" weave structure allows for machine washability and easy care.
Wind and water resistant wool
HOW IT WORKS
Using the latest OptimTM fibre stretching technology, Merino wool fibres are pre-stretched and spun into yarn before being woven to create the first-ever wind and water resistant fabric made from 100% Merino wool.
The Merino wool fabric is constructed at very high levels of thread density in warp and weft using fine Merino wool yarns that have been stretched, but not set, during what is known as Optim™ processing. It is only when the fabric is wet-finished that the stretch is released causing the yarns to contract, thus leading to an extreme tightening of the fabric structure and the creation of the immensely dense fabric.
After optimising the spinning, weaving and finishing processes, the fabrics made from these elastic Merino wool fibres have enhanced water and wind resistant properties (while retaining all Merino wool's fine properties such as breathability) without any chemical treatments, and are also machine washable.
Since the fabric's unveiling, a number of global brands have been quick off the mark to get it into production, with Norwegian sports brand Devold and Swedish brand RÖJK Superwear even picking up prestigious ISPO Awards at the sports and outdoor trade show in Germany.
Devold's Trollkyrkja jacket uses OptimTM technology to construct a wind and rain resistant jacket for its active customer. More recently, it has launched the Trollkyrkja insulated Merino wool coat, combining OptimTM technology and Devold's Spacer material to create a breathable wind and water resistant coat with added warmth, without the weight.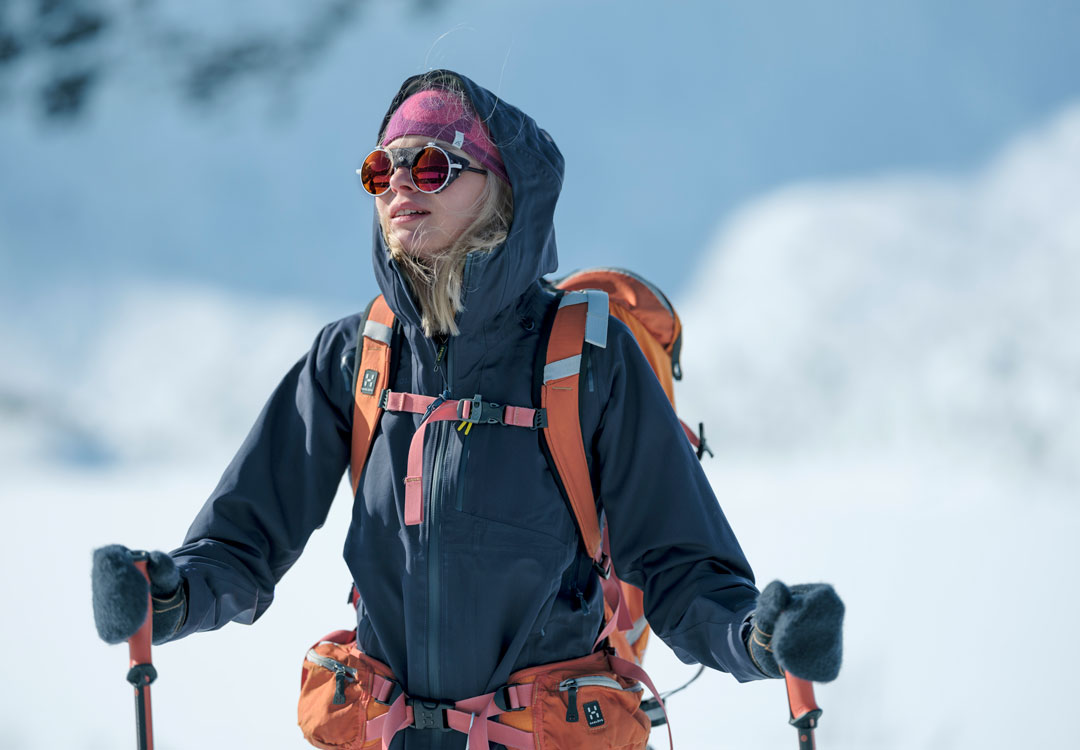 "We at Devold love this product and fabric: it is 100% natural and at the same time it is water and wind resistant. It also has all the benefits of wool such as temperature regulation, breathability and warmth even in wet conditions," said Devold Head of Business Development and Products Vidar Thorvik. "The jacket has now been in market for one year and we've had a very positive response from our customers, who are surprised it is 100% Merino wool without any treatment, membrane or coating. For Devold, we see this as a great alternative to synthetic shells, especially now that there is a large focus on microplastics. We have this alternative in natural fibres, and it's biodegradable too."
"It has all the benefits of wool such as temperature regulation, breathability and warmth even in wet conditions."

RÖJK Superwear - the relatively young outdoors brand from Sweden, is dedicated to creating highly sustainable, innovative and functional products for outdoor enthusiasts. It created the Badland Jacket, made using the innovative wind and water resistant Merino wool fabric.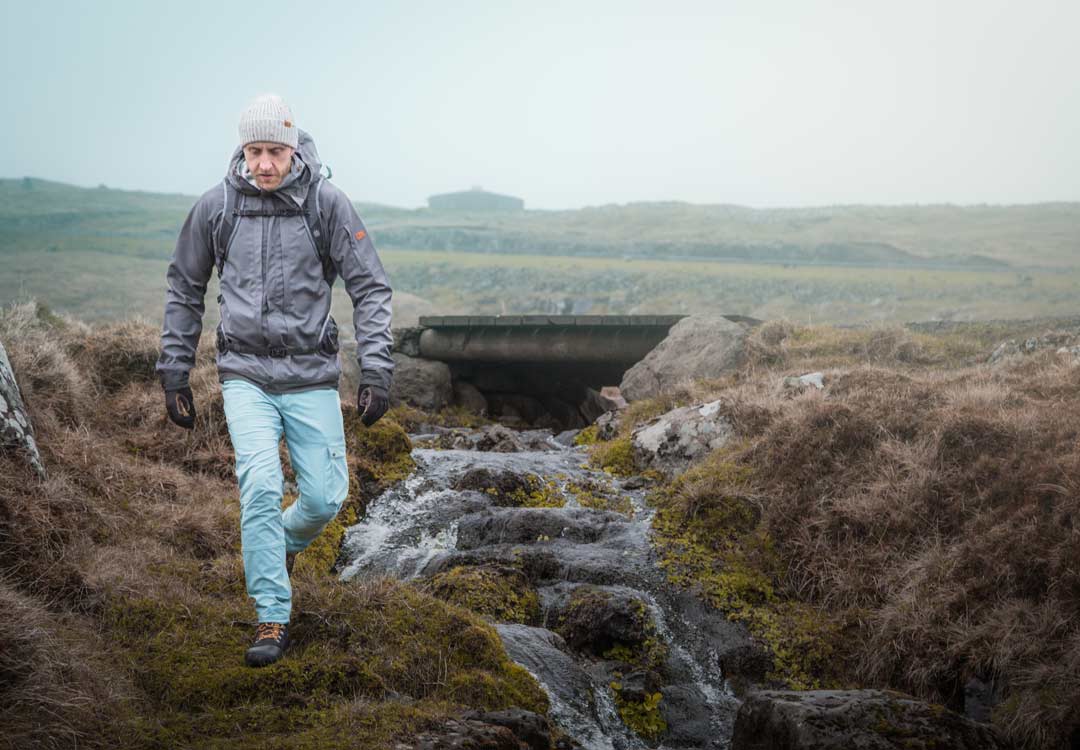 "Other brands fight over who can bark the loudest about using recycled synthetics, and sure, they may be better than non-recycled ones, but they are neither biodegradable nor natural and they still contribute to demand from the supply chain. This is not the way to rid our oceans and forests, or even food, of microplastics," said RÖJK marketing director Linus Zetterlund. "Unlike our competitors, we are fully determined to do whatever we can for the benefit of our planet, even if it costs us a little profit." And their customers are definitely loving the fact there are no synthetics used in the Badland jacket. "Customers have got used to the idea of wearing a jacket made from 100% Merino wool, and they are surprised at how well it works to keep you warm and dry without having to use any synthetics or membranes. It's a very positive reaction."
"Unlike our competitors, we are fully determined to do whatever we can for the benefit of our planet."
The Woolmark Company's technical innovation team has continued to work on the development of the OptimTM fabric, which is now commercially available in three different weights: 180g/m2 plain weave, 240g/m2 warp rib, and 265g/m2 gabardine. A fourth option – the lightest of all at 130g/m2 – has a small percentage of nylon blended with the wool, to allows for extra resilience in the lightweight fabric. The differing weights and the inherent properties of the wool fibre allow for interest from both the activewear, streetwear and smart-casual sectors of the global apparel industry.
Performare in Merino
Outerknown unveils world's first Merino wool boardshort
Lifestyle brand Outerknown - the brainchild of surf legend Kelly Slater - has created the world's first boardshort crafted from 100% Australian Merino wool.
Read more