Total Easy Care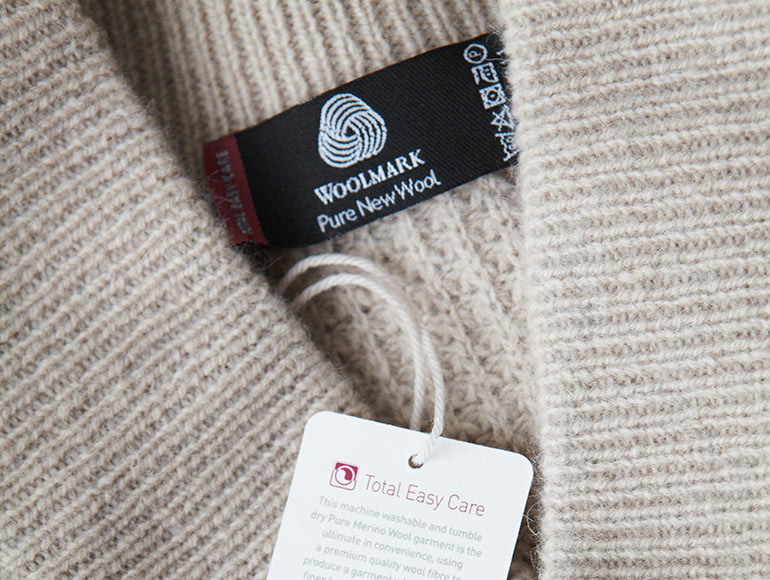 Total Easy Care Merino wool garments are machine washable and some are suitable for tumble drying.
Total Easy Care (TEC) Merino apparel is designed for today's busy lifestyle. Total Easy Care Merino garments are all machine-washable, and some are suitable for tumble drying.
Even after frequent laundering they retain an 'as new' appearance. They won't shrink, lose their shape, fade or colour-bleed. They remain soft and comfortable for the life of the garment.
Total Easy Care technology is available worldwide.
The technology
For fine gauge knitted garments, which are generally made from worsted-spun yarns, the Total Easy Care treatment is often applied at top stage prior to the spinning process. Most wool spinners offer Total Easy Care wool yarns in 100% Merino wool or blended with other fibres.
For woollen-spun products such as lambswool sweaters, the Total Easy Care treatment is normally applied to the knitted garment during the final wet-finishing process, although some spinners do offer woollen-spun yarns made from Total Easy Care treated fibre. The process consists of an oxidative pre-treatment followed by application of a special polymer which swells during washing and masks the scale edges responsible for felting.
The features
Permanent treatment withstands multiple machine washes.
Specified products can be tumble dried.
Garment retains shape and as-new appearance.
No colour change or colour bleeding during washing.
Comfortable and luxurious handle.
For further information about Total Easy Care contact your local Woolmark Company office.