---
London-based knitwear company UNMADE aims to disrupt the global fashion industry.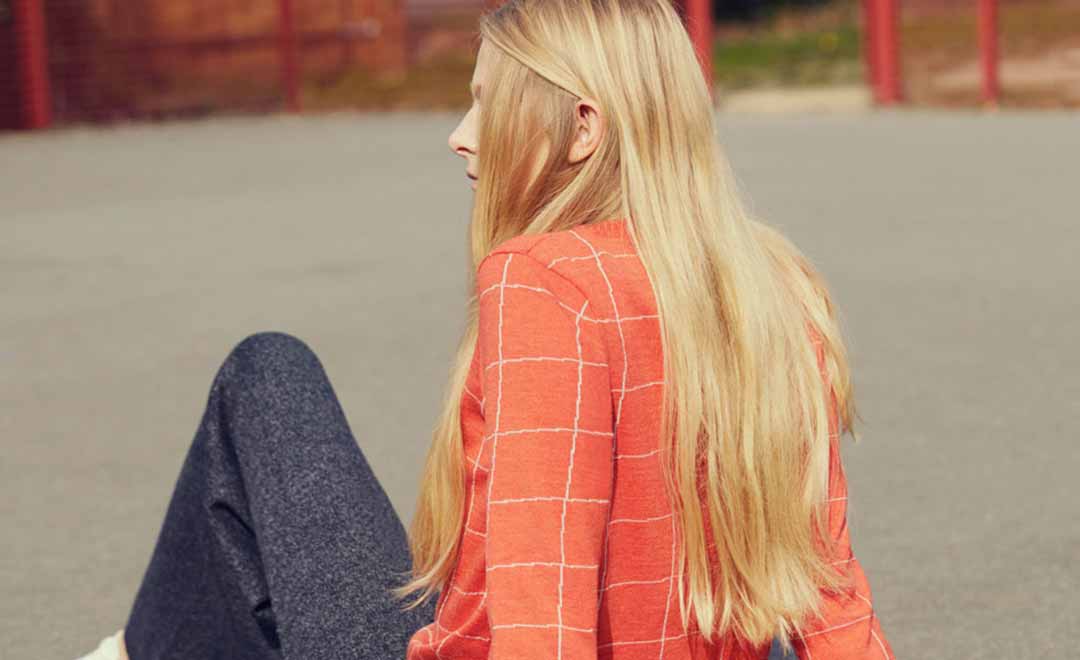 UNMADE

Mass customisation is transforming our shopping choices.
Fashion should be about expressing individuality through the clothes we wear, yet our style choices are ultimately made for us by the designers and factories that decide what garments to produce.
"When you go to the shops, a lot of things are prescribed for you," says Kirsty Emery. "It was designed however many months ago, it went down the catwalk six months ago, and then you go to every shop and all the items are really quite similar. We want to give people the chance to ask: 'why do I need to have it like that?'"
Emery is the co-founder of UNMADE, a London-based knitwear company that aims to disrupt the fashion industry with technology that transforms the world's industrial knitting machines, which make 20 per cent of the world's garments, to make them accessible to the consumers who buy the clothes.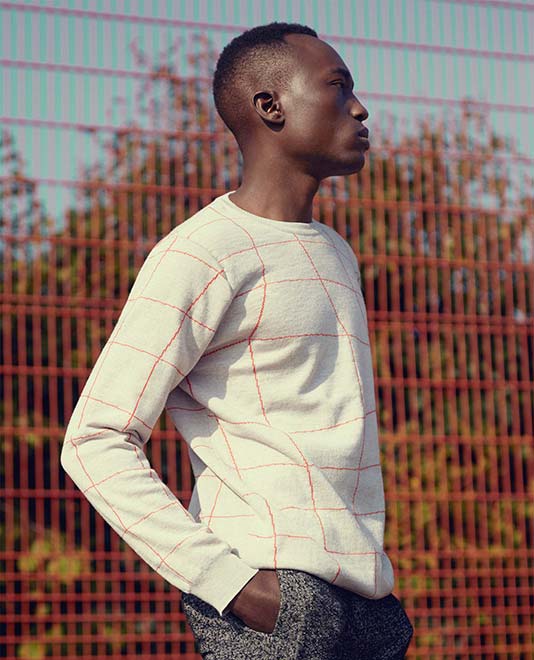 Founded in April 2013 as Knyttan by Emery, Ben Alun-Jones and Hal Watts, the company that is now known as UNMADE enables customers to design and order their own unique, customised jumpers, scarves and other knitted items made of Australian Merino wool.
"What we're doing is challenging the fashion industry," says Emery. "It's really building on how people interact with the shopping experience and the clothes."
UNMADE is at the forefront of new digital technologies changing the face of the knitwear market, making factory production accessible to everyone with a laptop or smartphone, with no minimum orders required.
This makes the cost of producing one item the same as producing one thousand items, heralding the arrival of "mass customisation" through which consumers can order an item customised uniquely to their requirements, with the cost-efficiencies of mass production.
"We haven't changed the actual physical machine at all so the processes we work on surround everything that happens to create a program before it gets to the machine" says Emery.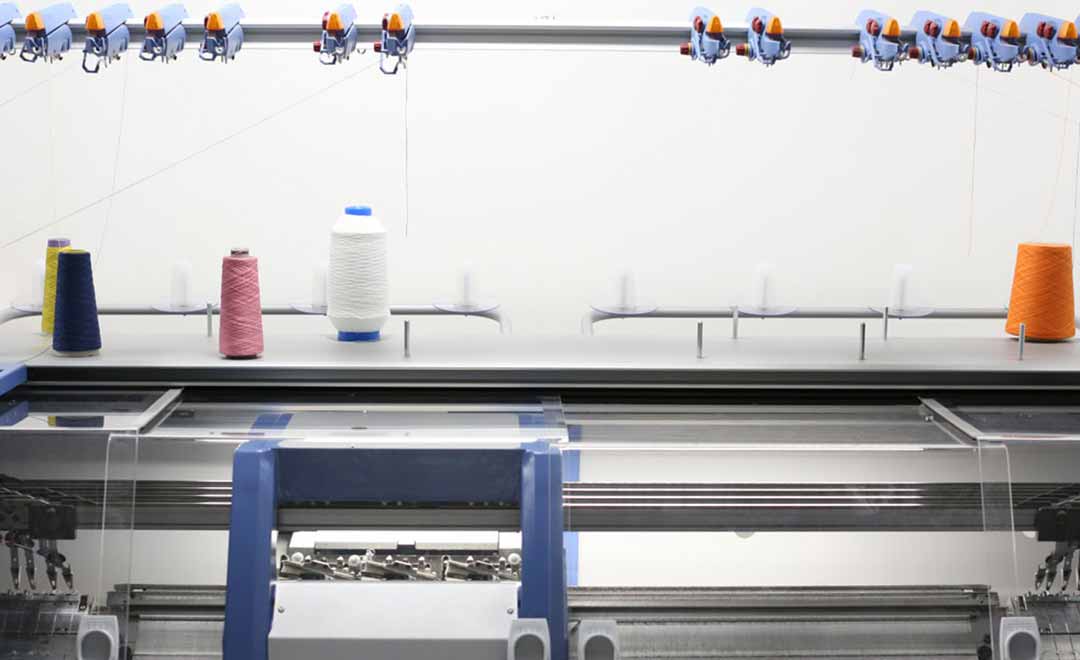 Customers make their selection from a set range of garment styles, sizes and colours to ensure they are not overwhelmed by choice and that each garment looks and fits the best it can.
"When we very first started out we looked at giving people a blank sheet of paper to do whatever you wanted on, but we realised really quickly that actually that's incredibly stressful and not what people want," says Emery. "Because you're not guaranteed that what you think is a great idea actually is. Having our knowledge behind it means that you do know you're going to get a really high quality thing that does fit you well, rather than paying money for it and just not knowing how it's going to show up."
Other benefits of UNMADE's digital production system are maintaining low inventory and eliminating expensive and lengthy sampling practices to respond swiftly to consumer needs with a focus on sustainability.
"Because people are customizing it themselves we can't produce anything until someone's ordered it," says Emery. "It means on the one hand we don't hold any stock, which is great for us, but also it means that there's no waste. Without having leftover inventory that might not sell, we eliminate the problem that many fashion companies face each season of textile waste that ends up in landfills. So in a way, we're helping to create a solution for this issue of sustainability as well."
In June the tech startup attracted GBP 2 million in seed funding to help it further disrupt the garment production industry in a seeding round led by Connect Ventures including the participation of Felix Capital, Robin Klein, Pascal Cagni, Edoardo Zegna and Jose Neves, the founder and CEO of Farfetch.
"It's really nice to have other people saying 'yes, this is actually a really good idea and we can really see the potential in it'," says Emery. "In the last few months our team has gone up to 20 people and we now have all these incredible advisers who are really helping us and giving us the opportunities to make everything happen."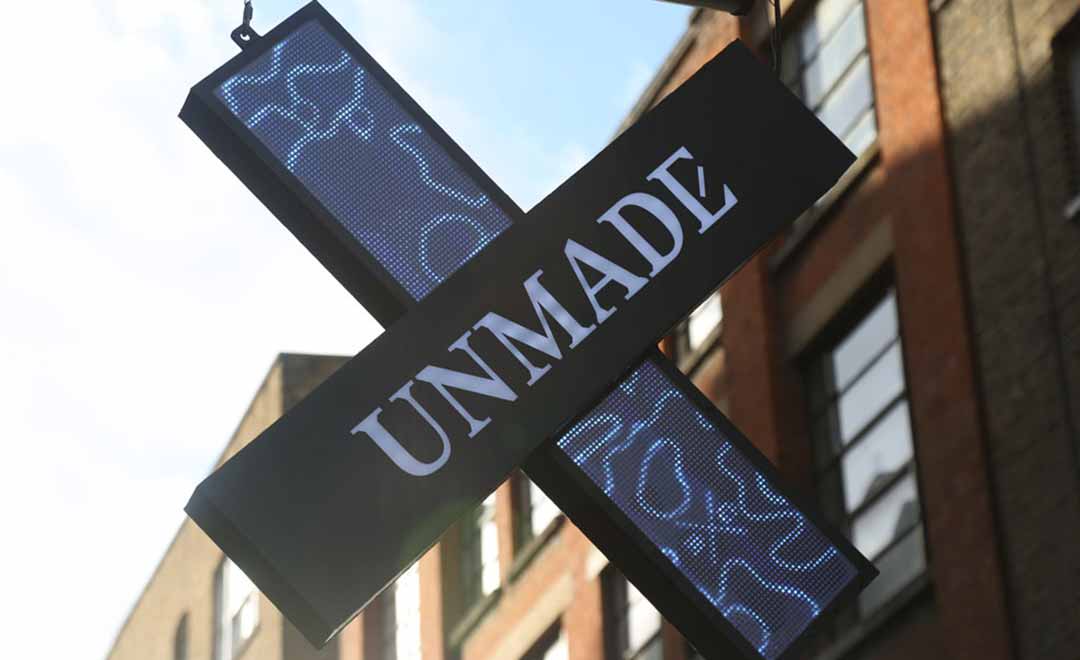 UNMADE opened its first bricks and mortar concept store in London's Covent Garden on November 16, and others in the fashion industry are also seeing the benefits of the company's unique business model.
UNMADE has been selected one of Selfridges' Bright Young Things for 2016, as part of a showcase for emerging talent that is focusing on sustainability and ethical processes. UNMADE will create its own window display for the store and customers will be able to design and buy products onsite as part of the project.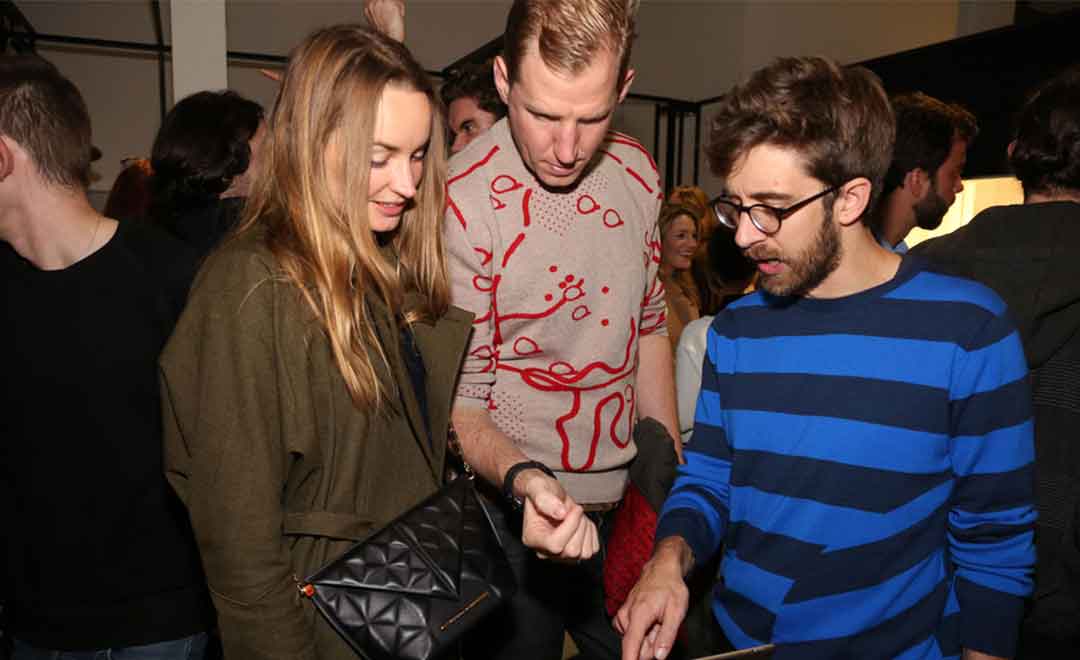 Designer Christopher Raeburn, wearing one of his designs, with Ben Alun-Jones of UNMADE
In other news, designer Christopher Raeburn collaborated with UNMADE on his spring summer 2016 collection, following an introduction by The Woolmark Company, producing a capsule line of graphic jumpers in extra fine Australian Merino wool which will be available to customise and buy online. The Raeburn project follows other collaborations with Studio Moross, an award-winning creative design studio fronted by Kate Moross, Malika Favre, a French illustrator based in East London, and Amsterdam-based interactive design studio Moniker.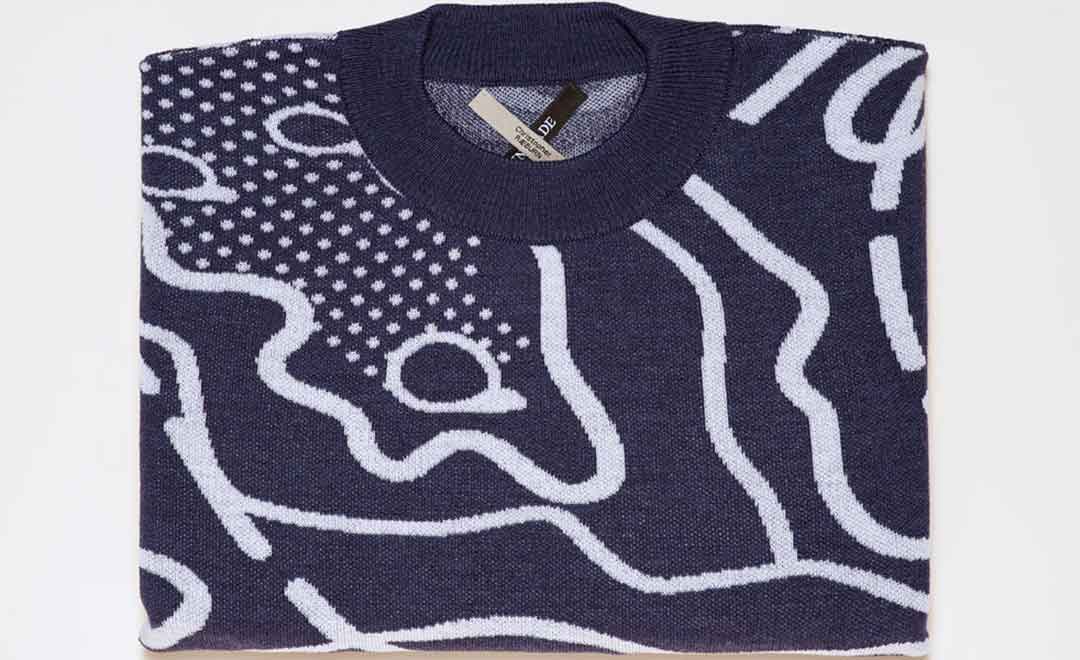 A Christopher Raeburn design