---
The first exports of wool to China started more than half a century ago, with some records dating back to the 1920s.
Australia's exports to China have risen sharply since 1980, with a series of increases and falls driven by events both within and outside China. As new Chinese designer brands emerge and consumer tastes mature, China's relationship with Australian Merino wool has grown to encompass luxury, designer and mainstream retail, high-tech processing facilities and, above all else, even higher demand for the world's pre-eminent natural fibre.
With the country – and its economic and creative output – evolving apace, this year we celebrate more than half a century of a cross-cultural partnership spanning trade, economy and creativity not only by looking back, but more importantly, looking forward to the future of the Merino wool partnership between Australia and China – an age-old fibre and a technologically-advanced manufacturing industry – that is generating ever-increasing benefits for two countries that enjoy a deep creative, cultural and commercial relationship.
With its profound knowledge and experience in the processing of raw fibre, China is set to continue leading consumption of nature's miracle fibre. In line with the Chinese president's philosophy, China and Australia are innovating towards a shared future in Australian Merino wool by developing new wool textiles and manufacturing techniques on a breathtaking scale that offers unlimited potential.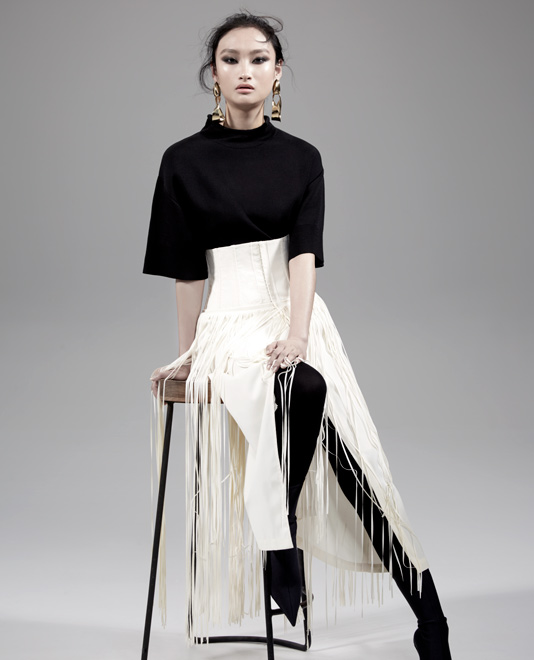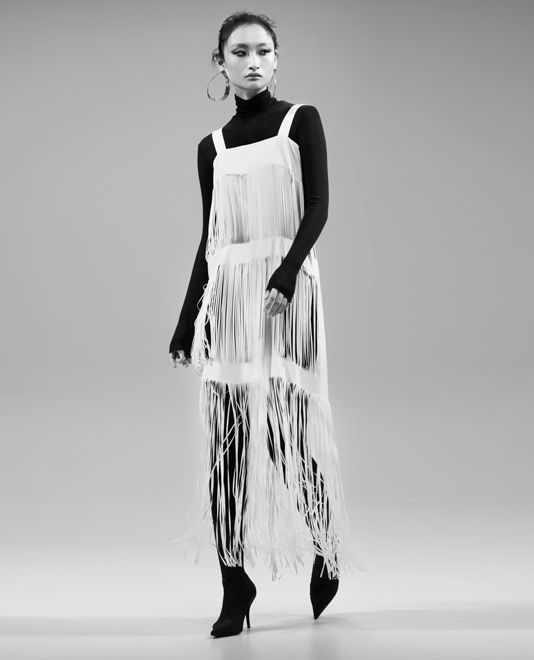 Ban Xiaoxue is the brand founder and artistic director of BANXIAOXUE. In 2007, Ban was chosen to attend the China Cutting-Edge Fashion Design Static Exhibition on behalf of the China Fashion Cultural Foundation which was held in Paris. Ban Xiaoxue's works were recognised and celebrated by key industry players including Jean Jacques Picard and Milan Vukmirovic, and was later announced as the Chinese fashion "Future Star" of the global fashion industry.
Ban Xiaoxue is the International Woolmark Prize 2012/2013 Asia womenswear winner, and has gone on to win many awards in China, including the Most Valuable Commercial Brand by China Trendsindex (2014), Fashion Designer of the Year at the Trends Inspire City Awards (2015) and the Chinese Commercial Brand Innovator Award from the Chinese Commercial Real Estate Association (2016).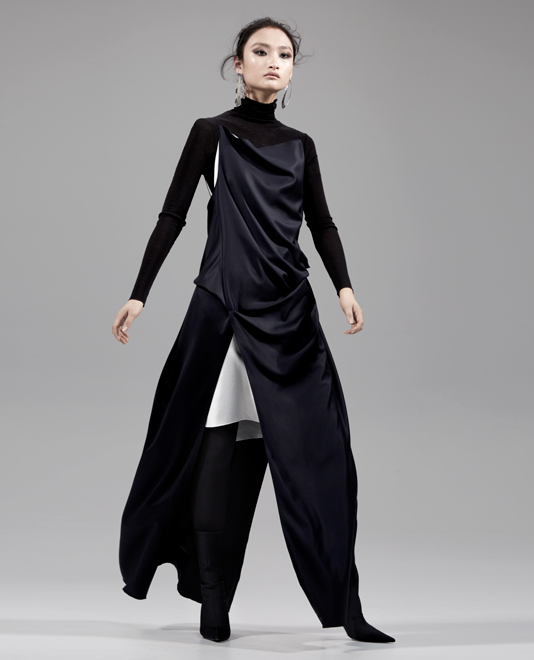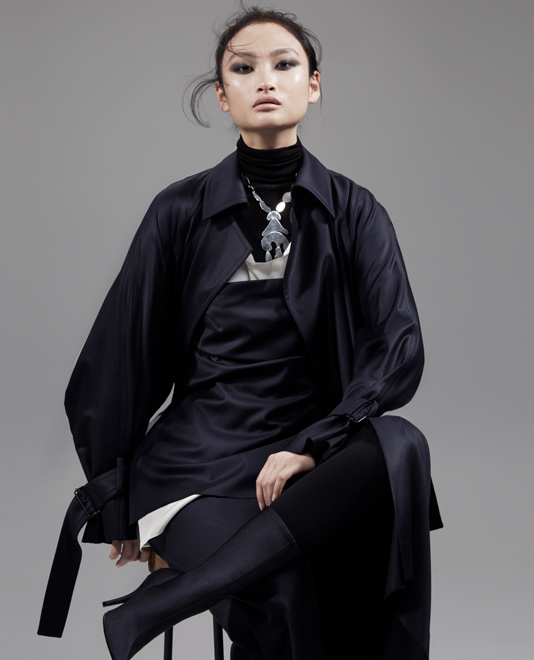 Born in China, Min Liu graduated from the London College of Fashion in 2007 with a BA in Womenswear. After relocating to the Netherlands, she worked in the atelier of Viktor & Rolf before accepting a design position at the Xiamen, China headquarters of luxury fashion brand Ports 1961. Liu launched her signature label to widespread acclaim in 2012. Coveted for its cool elegance and refined vision of modern femininity, the immediately lucrative MS MIN was embraced by magazine editors and fashion insiders who flagged Liu as a designer to watch.
In 2012, impressed by MS MIN's routinely standout collections, well-known tastemaker Sarah Rutson – Lane Crawford's Fashion Director at the time – began personally mentoring the designer. Stocking the line across all Lane Crawford locations, the brand was an instant success, and awarded its own standalone boutique within the department store –a first for an emerging label. In 2016, Liu created a collection of signature cosmetics for the global beauty brand M.A.C. and was also shortlisted for the prestigious LVMH Prize.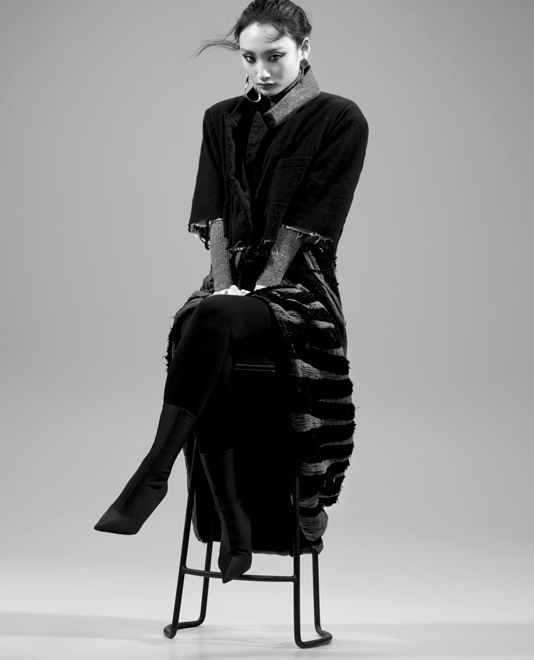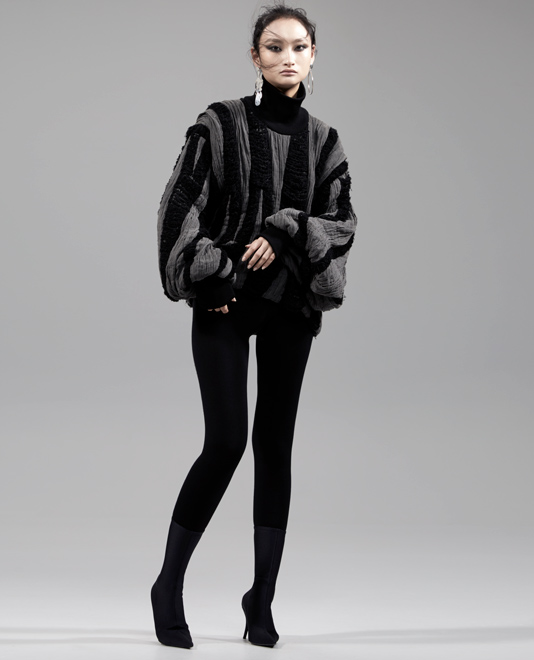 Fresh from her first show on the official schedule at Paris Fashion Week, UMA WANG can be defined as one of the China's first global labels. Since the launch of her label in 2009, she has showcased her collections on the runways of London, Shanghai and Milan Fashion Weeks and has garnered critical acclaim from industry insiders. Wang trained at the Chinese Textile University in Shanghai and at Central Saint Martins in London, and upon the launch of her own label in 2009, Vogue Italia proclaimed Wang an up-and-coming talent.
In 2012, the Council of Fashion Designers of America selected Uma Wang for its inaugural China Exchange. Uma Wang's signature technique fuses knits with fabric, balancing sophistication with a timeless design, as inspired by different cultures. Uma Wang's creations can be found in her flagship boutique in Shanghai and stocked in most global cities.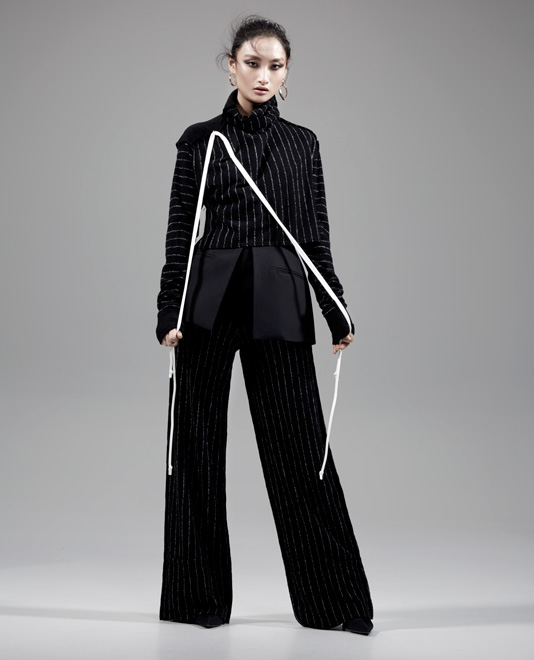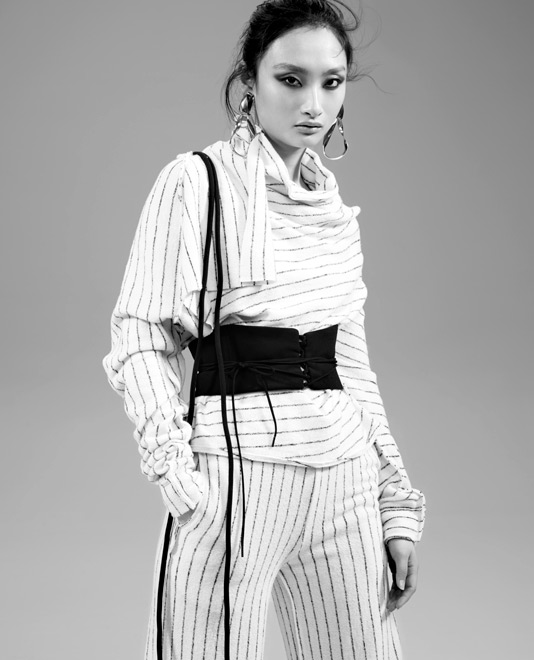 After graduating from the London College of Fashion in 2006, Victor Zhu eventually returned to Shenzhen, China's textile capital where he began creating clothing under the name of VMAJOR, a moniker borrowing from Zhu's name and a key in classical music. The label was invited by the British Fashion Council to present its spring/summer 2013 collection during London Fashion Week in 2012, garnering international attention that has seen the designers join showrooms in Paris, Milan and New York during subsequent fashion weeks.
Combining creativity and commercialism, Zhu pursues an open-minded design philosophy that draws on the label's cultural origins while building international appeal with a mix of beauty, confidence and sexy chic. For the past 3 years, VMAJOR has developed a complete seasonal collection and discovered the support the modern Chinese fashion industry can give to the domestic and international market. In 2014, VMAJOR was selected for the Vogue Talent Finals, and the same year VMAJOR won the International Woolmark Prize for Asia region.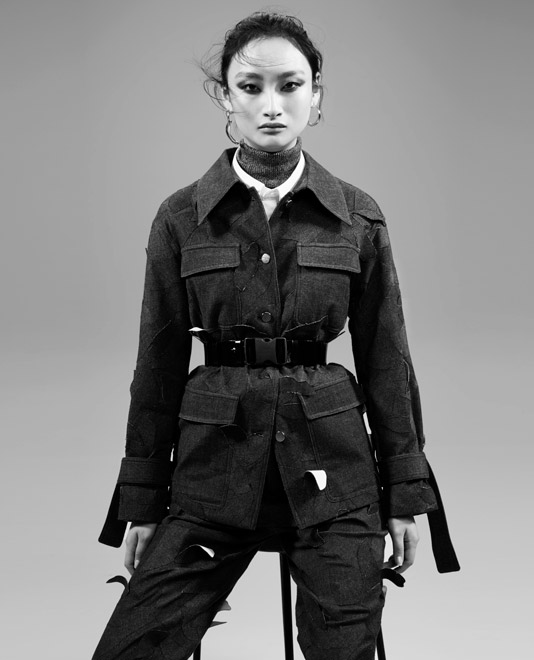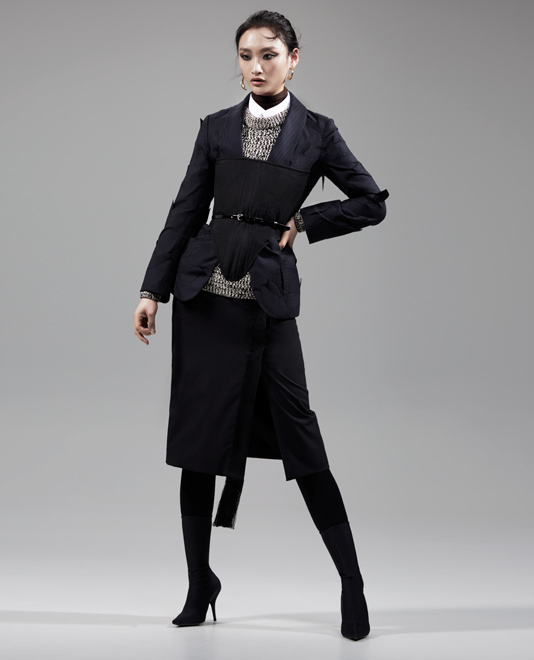 XU ZHI is a London-based luxury label with a contemporary attitude to both aesthetic and craftsmanship. Founded in 2014, the approach from the start has been focused on simplicity through intricacy, projecting an unmistakable level of quality for both the trained and untrained eye. With material innovation at the heart of every piece, Xu Zhi not only creates designs synonymous with the brand, but has also developed a construction technique unique to the atelier.
This has resulted in niche and retail success, resonating in both European and Asian markets. As well as this, Xu Zhi continues to experiment with both material and technique, showcasing collections in London, Paris, Milan and China. The brand is currently stocked globally in top boutiques with its stockist list growing each season.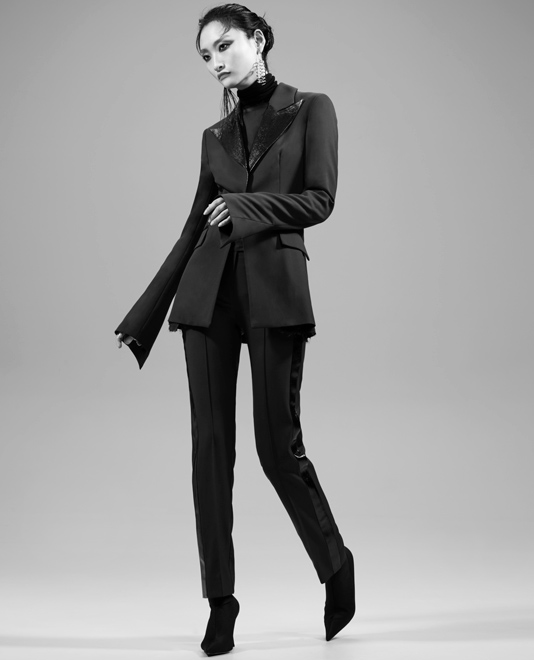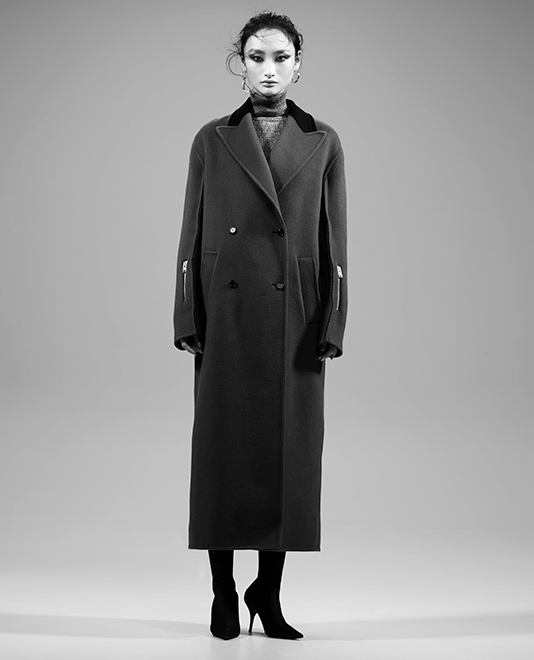 YANG LI is the creative director of his namesake label, based in London. Li was born in Beijing and resided there for the first ten years of his life. After moving to Perth, Australia at the age of 10, Li spent his isolated teenage years playing basketball and skateboarding, two sports whose style and expression through clothes were his first introduction to fashion. Upon receiving a scholarship to Central Saint Martins in 2007, Li moved to London to study fashion. During his education, Li felt pigeonholed by its rigorous program.
After an internship under English designer Gareth Pugh, Li withdrew from the institution and moved to Belgium to intern under fashion designer Raf Simons. Following his experience described as "working in a creative kitchen", he launched his eponymous label in 2010. In 2014, Li was shortlisted for the LVMH Prize. Li debuted his menswear line in January 2016 at Paris Fashion Week and the following year launched his collaborative label SAMIZDAT. Li's work has attracted a number of highly influential stockists, including Ssense, Farfetch, Dover Street Market, and Luisa via Roma.