---
In its latest advertising campaign for fall/winter 2016/17, Italian super-brand Missoni celebrates Australian Merino wool as its fibre of choice.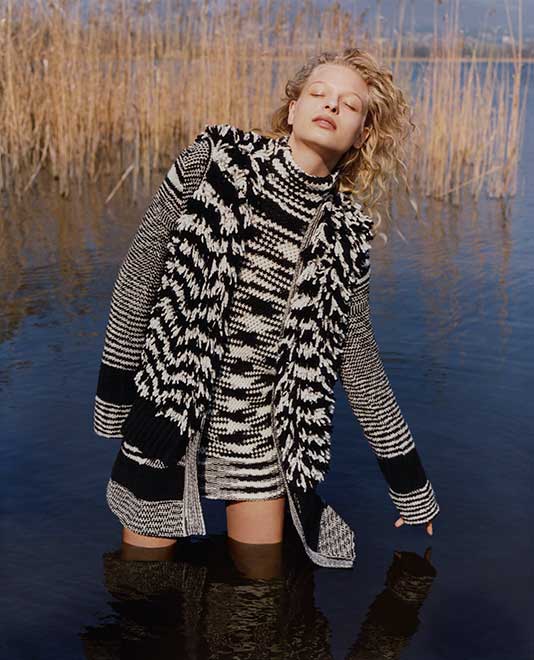 This season, most of the looks featured in the Missoni collection are certified by The Woolmark Company, guaranteeing the quality of the selected wool. The knitted garments, reflected by the waters of the Segrino and Alserio lakes in Italy, seem to become real in a romantic and almost imaginary tableau. Urban spirit and contemporary nonchalance meets pureness of the natural landscape.
This is the second Missoni campaign from 27-year-old Londoner Harley Weir, the star photographer famed for her online debut and fashion collaborations. In Weir's distinct style, portraits of leading model Frederikke Sofie emanate sensually with character, whilst tying fashion to the uniqueness of the individual, transforming every shot into an iconic reflection of today - encapsulating and recording our moment in time.
The Woolmark Company's iconic logo, synonymous of quality of wool products, joins Missoni's fashion images. The advertising campaign will be distributed worldwide in leading fashion magazines.