---
As one of the current faces of Louis Vuitton, the life of Australian-born fashion model Atty Mitchell is worlds away from her wool-growing roots.
The Woolmark Company helps to trace garments from raw wool fibre through to finished product, and there's perhaps no one that understands that long journey than Atty Mitchell. Originally from the Southern Highlands of New South Wales, Mitchell spent her weekends and school holidays in Bookham, a township two hours west in the Southern Tablelands region, on Kingslea, the Merino wool-growing property of her grandmother Caroline Spittle. But, since finishing high school in 2015, Mitchell has spent most of her time abroad. She is one of the current faces of French luxury brand Louis Vuitton (she has walked its runway in Europe for the past several seasons and appeared with its Tambour watch in a dramatic campaign shot in the Californian desert outside of Palm Springs) and taken part in shoots for Vogue Russia, 032C and WSJ magazines.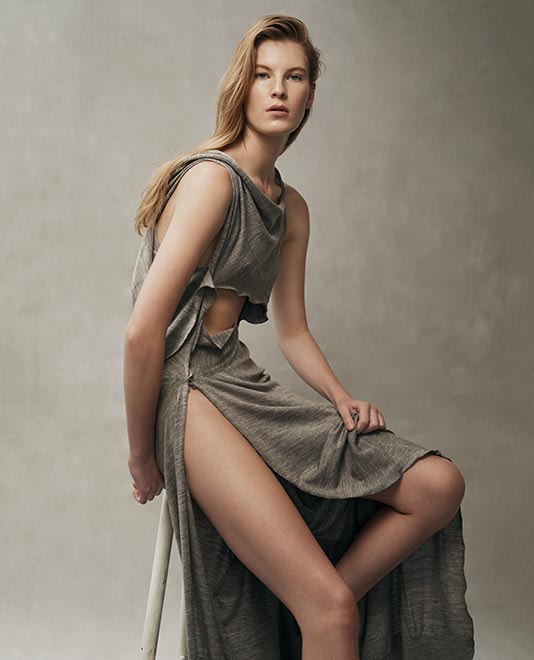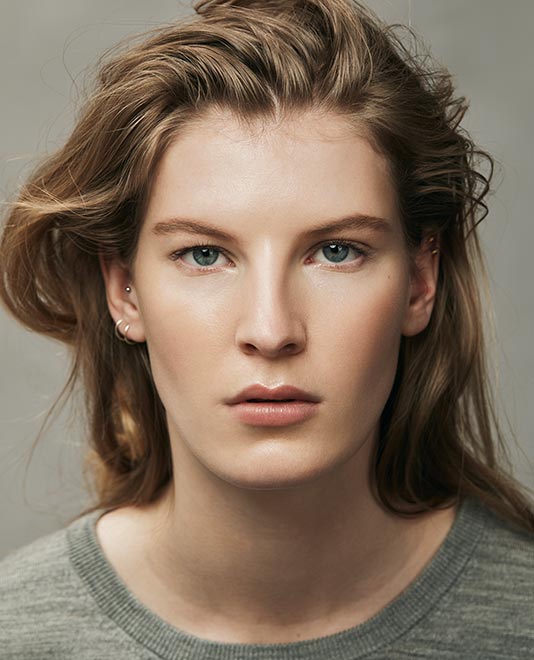 Ms Mitchell wears customised Merino wool pieces throughout.
"It's been incredible," says Mitchell on a rare but well-deserved trip home for Christmas, and a bit of the Australian summer. "This year alone I have seen more of the world than in the rest of my entire life, and especially places that we wouldn't normally go, like Palm Springs, Miami, Tokyo... it's been amazing."
Mitchell was scouted at the Robertson Show, an annual agricultural gathering near her hometown. After completing her secondary education, she was soon on her way to Europe to try her hand in the modelling business. "My agent always encouraged me to get overseas because she said I had the right look, which I found really hard to believe." Two weeks after he arrival, she was booked by Louis Vuitton.
"Being overseas, I really miss my friends and my family, and so to come home and go to my grandma's and get my hands dirty, to spend time on the farm, is the best feeling in the world,"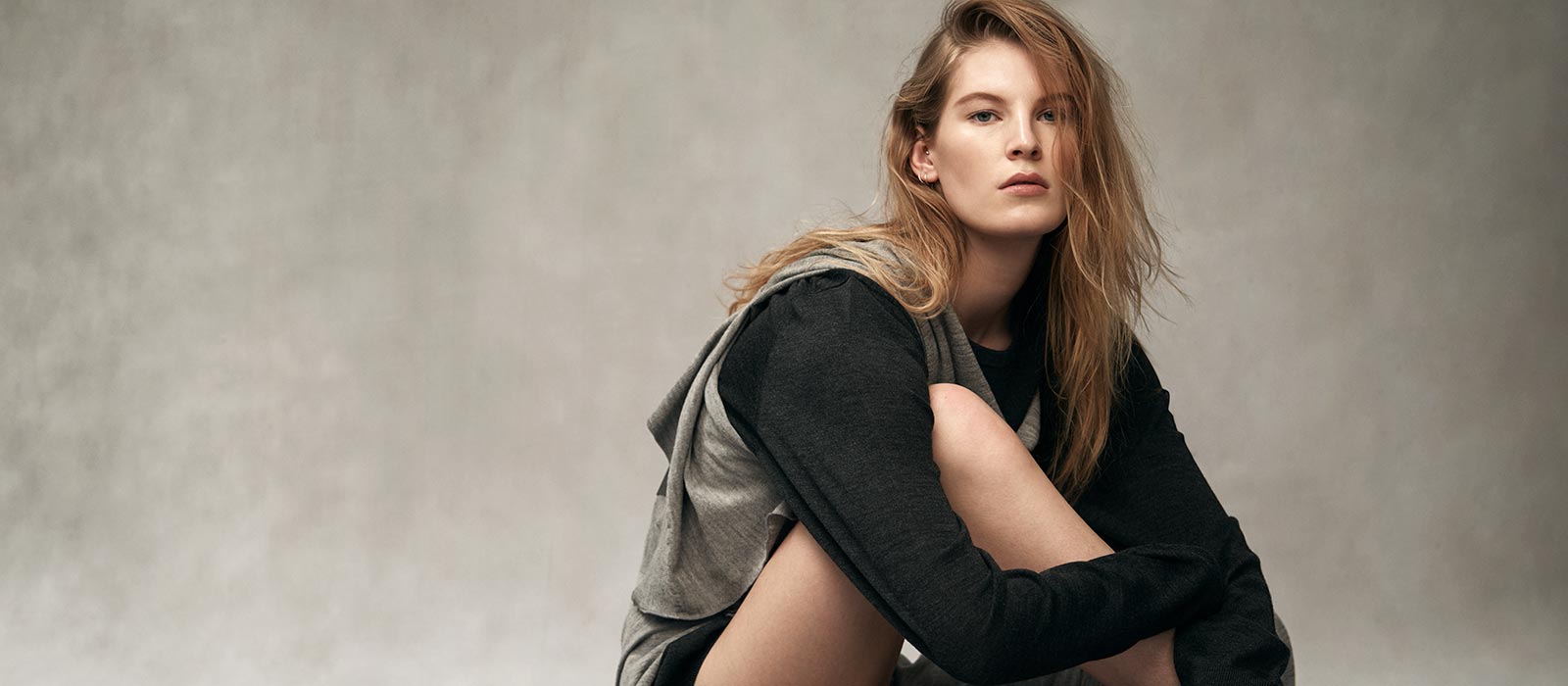 Despite the opportunities afforded her, Mitchell loves nothing more than returning home, where one day she hopes to study criminal psychology at university. "Being overseas, I really miss my friends and my family, and so to come home and go to my grandma's and get my hands dirty, to spend time on the farm, is the best feeling in the world," she says. Spittle, who didn't let being in her eighties stop her from winning an award at this year's Australian National Field Day, continues to serve as an inspiration for her high achieving granddaughter. "She still runs the property herself and only gave up horse riding a few years ago," says Mitchell. "She's an amazing woman."