---
Anger, fear and loss were the three reasons that led the Honourable Daphne Guinness – musician, philanthropist, fashion icon and artist – to purchase the fashion collection of her late friend, the fashion editor Isabella Blow.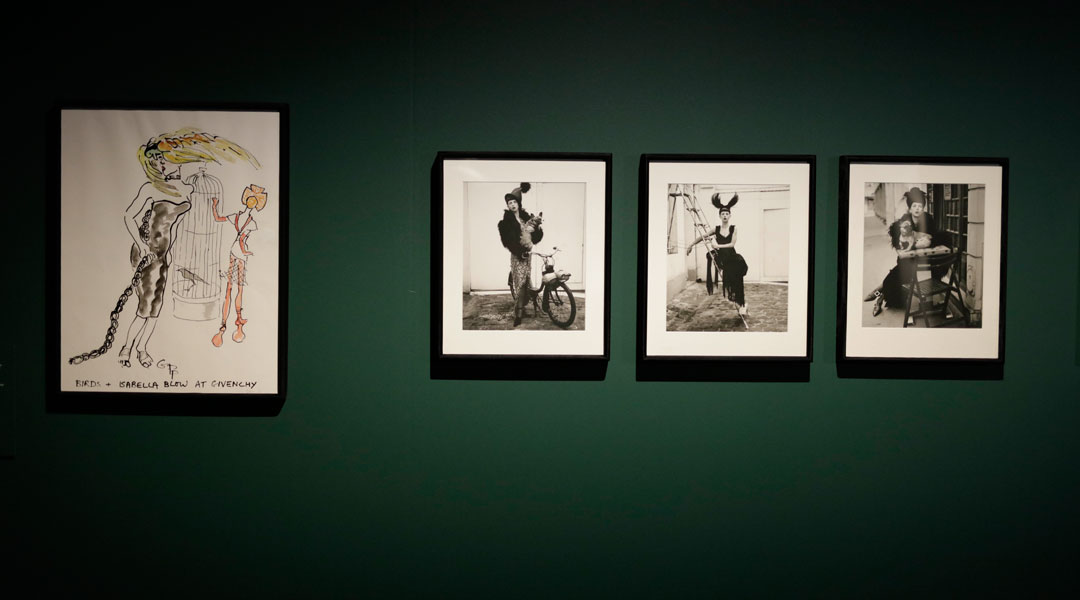 "Anger that I'd lost my friend. Fear that her legacy would be gone. And loss of a time that would never be recreated," explained Guinness at a preview of a new exhibition, Isabella Blow: A Fashionable Life, at Sydney's Powerhouse Museum. Having been invited to a Christies auction of Blow's personal wardrobe following her tragic death in 2007, rather than purchasing a single item as a token memory, Guinness famously halted the entire event, purchasing the entire collection of garments that number in the hundreds, with a view to establishing the Isabella Blow Foundation.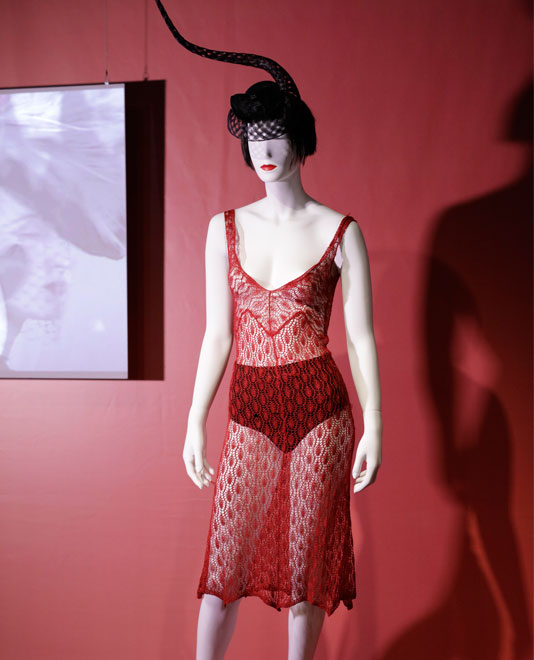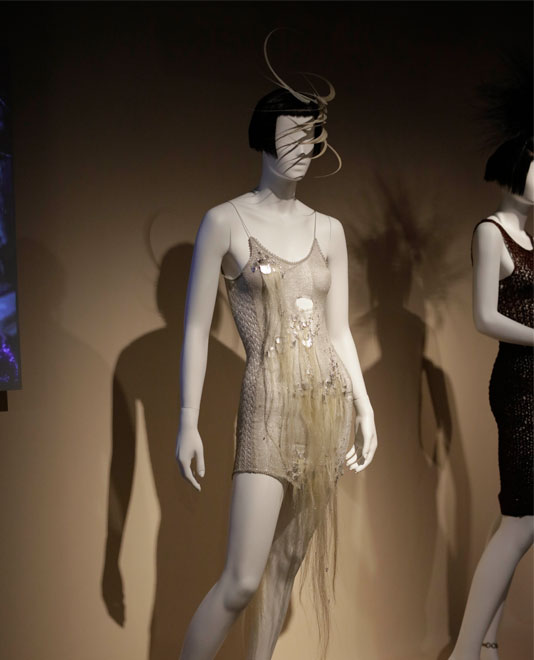 (Left) Julien Macdonald for Antonio Berardi wool dress, autumn/winter 1996.
(Right) Julien Macdonald wool and false hair dress, spring/summer 1997.
Visiting Australia for the first time in many years, Guinness is opening what is the third exhibition drawn from the Isabella Blow Foundation's collection (the first show, Fashion Galore!, opened at Somerset House, London, in 2013). But given the vast nature of the collection, which comprises pieces by, among others, Alexander McQueen (including those created for Givenchy during his time as artistic director), Julien Macdonald, Hussein Chalayan and milliner Philip Treacy OBE, each exhibition takes as its starting point a different element, offering audiences unique insights.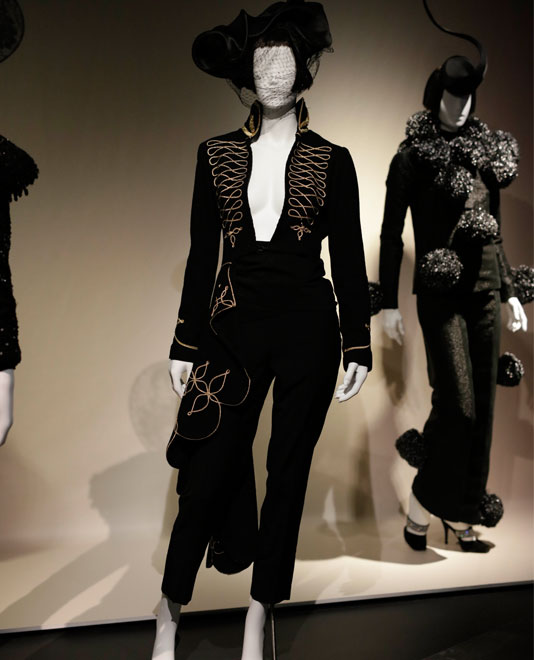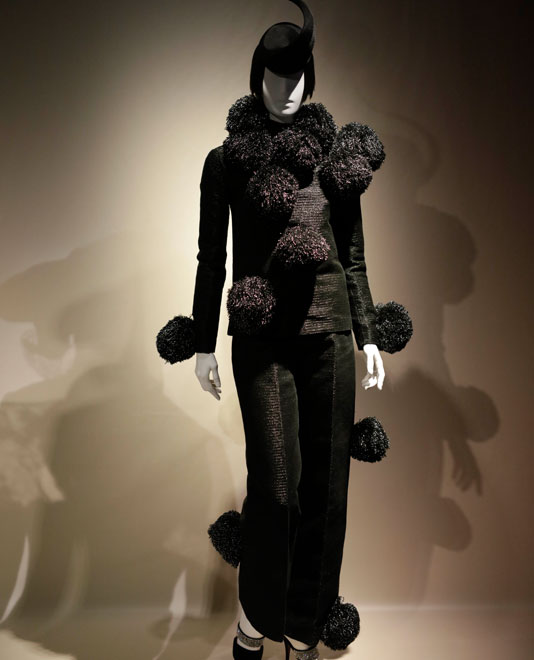 (Left) Alexander McQueen wool jacket and trousers, autumn/winter 1996, and Philip Treacy for Chanel headpiece, autumn/winter 2002.
(Right)Viktor & Rolf wool and metallic thread top and trousers, autumn/winter 1998.
Isabella "Issie" Blow is perhaps most widely known for her work as a fashion editor. Beginning her career as the assistant of Vogue editor Anna Wintour, Blow later returned to her native England, where she served as a fashion director for Tatler and The Sunday Times Style magazines. But it was her friendships with and nurturing of emerging talent for which Blow is remembered, having helped to launch the careers of the likes of McQueen and Treacy by investing in their work early on. She famously purchased McQueen's entire graduate collection, pieces of which feature in A Fashionable Life.
"There is much, much more [of Blow's collection], but this exhibition encapsulates [Blow]," explains Guinness. "The things she had around her were beautiful things. She wasn't surrounding herself like some sort of grand dame that could afford everything, but because she really invested in these artists. I think that you can really feel that in this exhibition. These pieces were made from love, and she's really here."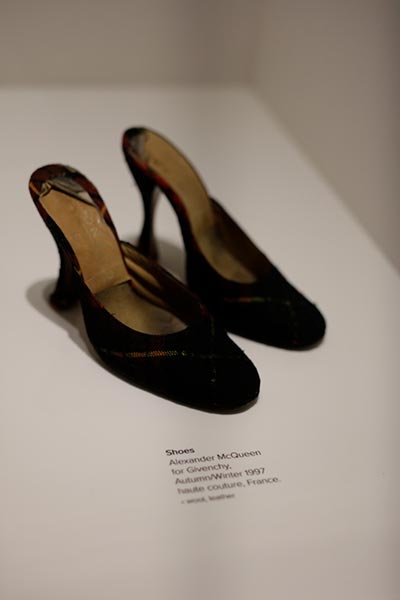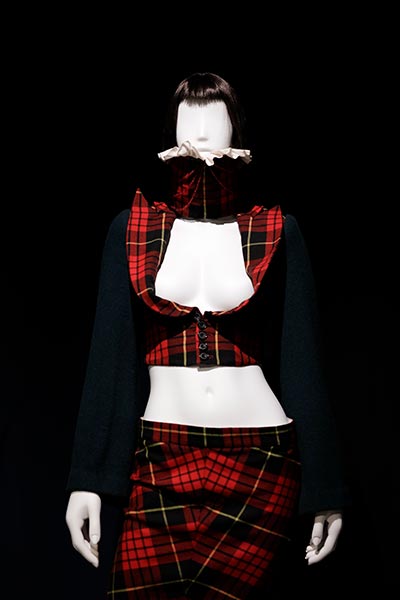 Alexander McQueen wool and silk suit and ruff, autumn/winter 1995.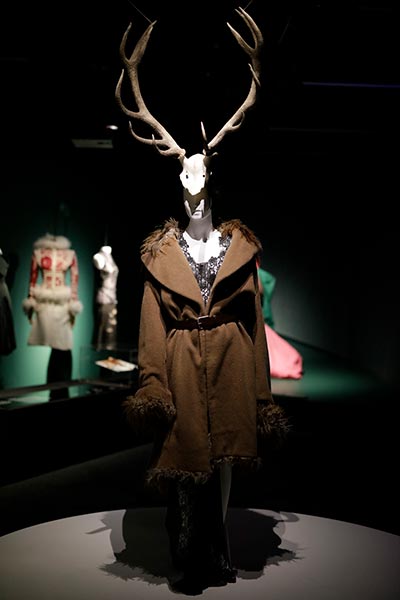 Alexander McQueen wool and sheepskin coat, autumn/winter 1996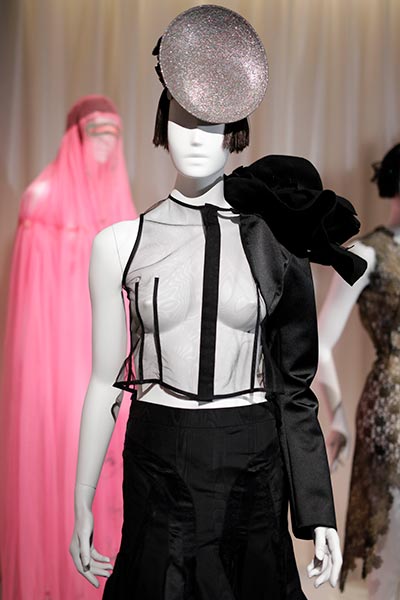 Comme des Garcons wool and silk tulle jacket, autumn/winter 2004.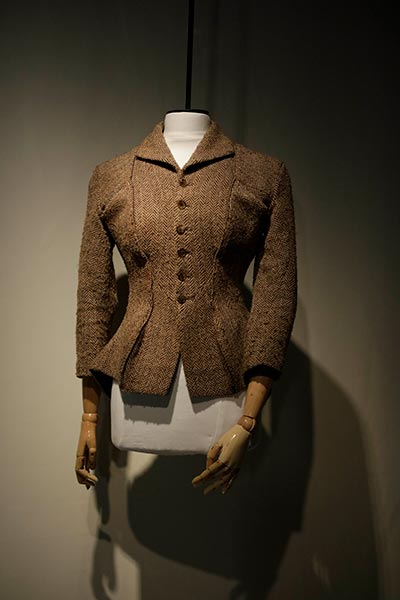 Junya Watanabe for Comme des Garcons wool jacket, autumn/winter 1999.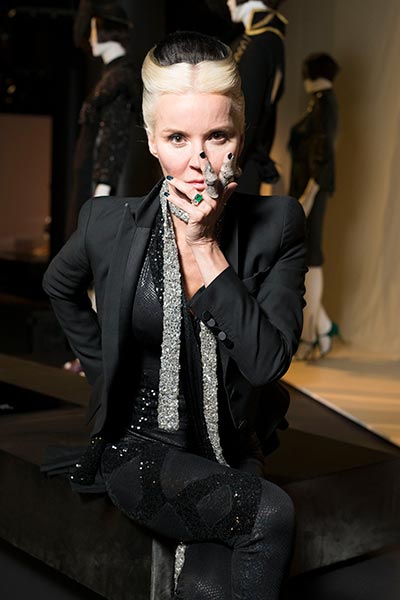 The Honourable Daphne Guinness.